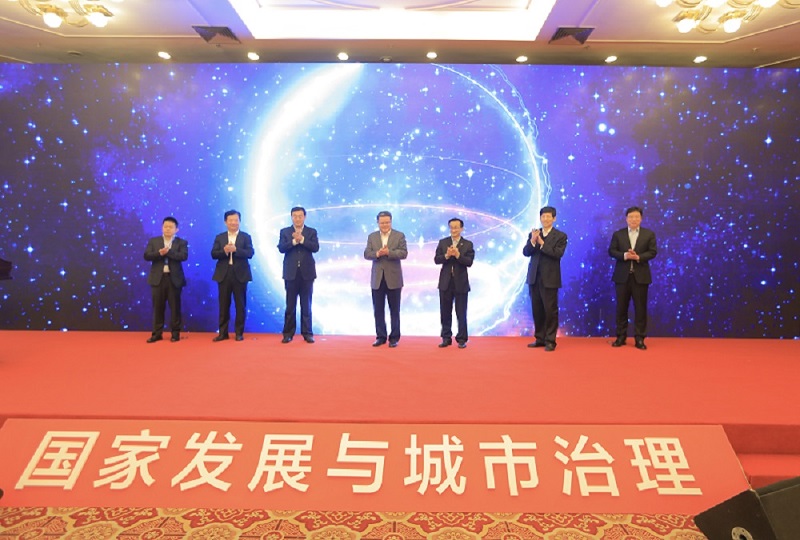 Introduction: The Qingdao Branch of National Academy of Development and Strategy of Renmin University of China (RUC NADS) was jointly established by NADS and Qingdao Shibei District Municipal Government. It is not only a unified platform for strategic cooperation between Renmin University of China and Qingdao, but also an extended policy research institute of national high-end think tanks. According to the Cooperation Framework Agreement between National Academy of Development and Strategy of Renmin University of China and Qingdao Shibei District Municipal Government, the Qingdao Branch will carry out comprehensive cooperation with Qingdao and Shibei District in terms of research projects, high-end forums, information services, cadre training, talent exchanges, postgraduate training, joint construction of practice bases, industry introduction and cultivation, etc. Its core functions include: Firstly, it is problem-oriented, providing academic support and intellectual support for regional economic development and social development of Qingdao. Secondly, it enables RUC to promote an in-depth, efficient and precise combination of academic theoretical research and social practice experience, strengthen the multidisciplinary, interdisciplinary, cross-typed, practical new discipline construction, and application and transformation of excellent research results of humanities and social sciences in local areas. Thirdly, it works to track the operational conditions of local economy and society, and form a special report and internal reference to report to the relevant departments. At the same time, the spirits of the Central Committee and major principles and policies will be conveyed to the local authorities timely and interpreted accurately and deeply.
Dean of Qingdao Branch: Liu Peng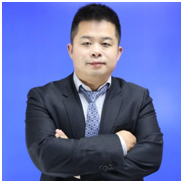 Liu Peng graduated from Zhongshan University and the Chinese University of Hong Kong, with a PhD in political science. He is currently dean of the Qingdao Branch of RUC NADS, professor of School of Public Administration and Policy, and a doctoral supervisor. He is also a visiting professor at the Ford School of Public Policy, University of Michigan. His main research areas are government regulation, public safety, local governance, etc. He has published more than 50 papers in both Chinese and English in Sociological Studies, Journal of Public Management, China Public Administration, China Soft Science, Regulation & Governance, Food Policy, Journal of Contemporary China and other publications, including 10 English papers in SSCI and more than 40 Chinese papers in CSSCI. Some of his papers have been reprinted in publications such as Xinhua Digest and China Social Science Digest. He published three monographs including Food Safety Regulation and Governance in China. Besides, he acts as a reviewer of leading journals, including Journal of Public Management, Public of Public Administration, Regulation & Governance, Journal of Contemporary China, etc. He also chaired two projects of the National Natural Science Foundation of China (one youth project and one general project, and the youth project was awarded as excellent). Meanwhile, he was commissioned by the Ministry of Civil Affairs, the State Food and Drug Administration, and Beijing Municipal Commission of Health and Family Planning to host a number of research projects. And he has repeatedly accepted special interviews from the media including CCTV, CNR, the People's Daily and Southern Weekend.
https://mp.weixin.qq.com/s?__biz=MzUxMTU5NTcwNA==&mid=2247484301&idx=1&sn=a2cadc609e09c70128878e160a0876a2&chksm=f970065ace078f4cd43360de41fa69f0c35923da54e8ebc616d57f25551b8834e76b82e1e77f&mpshare=1&scene=1&srcid=0621lgEcfki3uzldozxRit6R#rd
First Expert Seminar of Shibei District New Type Think Tanks Assembly Was Held at Qingdao Branch:
https://mp.weixin.qq.com/s?__biz=MzUxMTU5NTcwNA==&mid=2247484309&idx=2&sn=ffcc31d5601de5e7ed7081c2d21bb87d&chksm=f9700642ce078f54a79891de7b734dd8c3b68420c1d93761bd64aa5caabc6d47aceb4345de12&mpshare=1&scene=1&srcid=0625pIsZPWTc6UG9t9Ve6YFD#rd