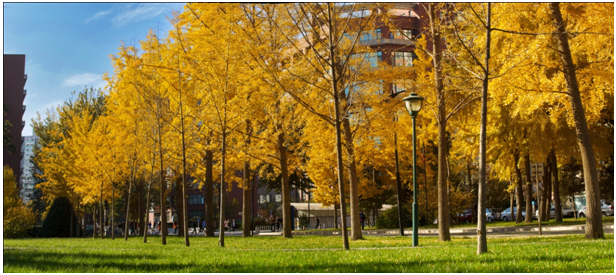 Since its official founding in 2013, NADS has been rendering a series of great achievements as to policy consultation and public enlightenment, receiving high-level recognition from the CPC and the state government and rendering favorable policy and social influence.
Firstly, through Direct Reports to General Office of the Communist Party of China and General Office of the State Council, NADS directly undertakes various research tasks assigned by CPC and state leaders and submits research achievements on a regular basis, accumulating to 114 times of research undertaking and data submitting. NADS has ranked at the top for multiple times in the decision consultation rating of the General Office of the CPC.
Secondly, NADS has submitted various think tank achievements via all sorts of internal reference documents, "Key Achievements Report" and "Decision Consultation". In the past 3 years, NADS has submitted 236 decision consultation achievements to CPC and the state, among which 23 are included in the Key Achievements Report of the National Planning Office of Philosophy and Social Science (since 2012), 4 are included in the Universities' Think Tank Special Journal of MOE and 74 issues are submitted to Problems and Solutions. 13 have received written instructions by the General Secretary, 17 by the Premier and 54 by other CPC and state leaders. Nearly 80 achievements and suggestions are adopted by departments above provincial and ministry level, including Publicity Department of the CPC, NDRC, Ministry of Foreign Affairs and National Health and Family Planning Commission of the PRC. Quite a number of achievements are directly transformed into major government decisions.
Thirdly, NADS experts directly offer advice and participate in high-end decision making in such forms as "special lecture" and "high-level decision consulting conference".
To expand international influence, better utilize the function of public diplomacy and guide public opinions, NADS has been actively cooperating with foreign think tanks and spreading China's thoughts and voice in the international discourse space via such means as joint research on trans-national topics, international conferences, joint release of research reports and high-level visits and dialogues. Currently, NADS has established cooperative relationships with the US Brookings Institution, a world-renowned think tank. They plan to conduct annual joint research on key trans-national topics such as economy, diplomacy, environment and international relations and jointly release Chinese and English research reports.